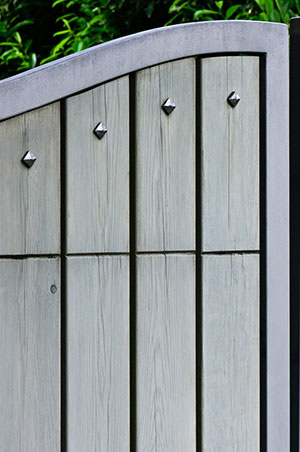 We at Gate Repair Woodland Hills are a company that you can count on to always be there when you need us. For example; you get up to go to work at 4:30 on Sunday morning, you drive to the gate and it will not open, you can call us and we will be there to answer the phone. We will send someone out to your location as soon as possible and get you to work. We can identify the problem and will be prepared to make the repairs at the same time. We are a gate company that you can count on to always be there for you. Call our Gate Installation Woodland Hills today.
Woodland Hills is a district. It is in the city of Los Angeles, California.
There is a population of 67,000 people who live there. The Woodland Hills Recreation Center is there and covers 19 acres. It has everything from a swimming pool to lighted baseball fields. Our Woodland Hills Gate Repair loves living in this area but even more we love being the company that people turn to with their gate services.
Our Gate Installation Woodland Hills is all about customer service. This is why we offer such a variety of services for our commercial and residential customers. One of these is our installation services. First we are going to talk about our gate opener installation service. If you do not have a gate opener already then we recommend that you get one. It is the best investment that you will ever make concerning your gate. After one is installed you will be able to pull up to your gate, it is a button that should be pull right through the gate. It sure beats getting in and out of your vehicle so many times. We provide these openers below:
ELITE
DOORKING
GTO PRO
EAGLE
RAMSET
FAAC
All O MATIC
MULTICODE
LINEAR
RENO
VIKING
We can also do a gate exit sensor installation. This is a great service. If this is installed you can pull up to the gate and it will automatically open and close after you drive through it. These sensors can also sense if there is an object blocking the gate from closing and will deter it the opposite way. Let us at our Gate Installation Woodland Hills do an installation for you.
Our Woodland Hills Gate Repair also does new gate installations. We have all kinds of commercial and residential gates that we can install for you. This includes our custom made gates. Custom made gates are those that our customers help to design. They will work with one of our contractors and come up with exactly how they want the gate to look. We will then make the gate and come out and install it for you. We offer a variety of styles that you can choose from. Below are the gates that we can make and install for you:
overhead gates
swing gates
sliding gates
wrought iron gates
iron gates
custom made pedestrian gates
walk throw gates
driveway gates
parking garage gates
electric gates
automatic driveway gates
barrier arm gates